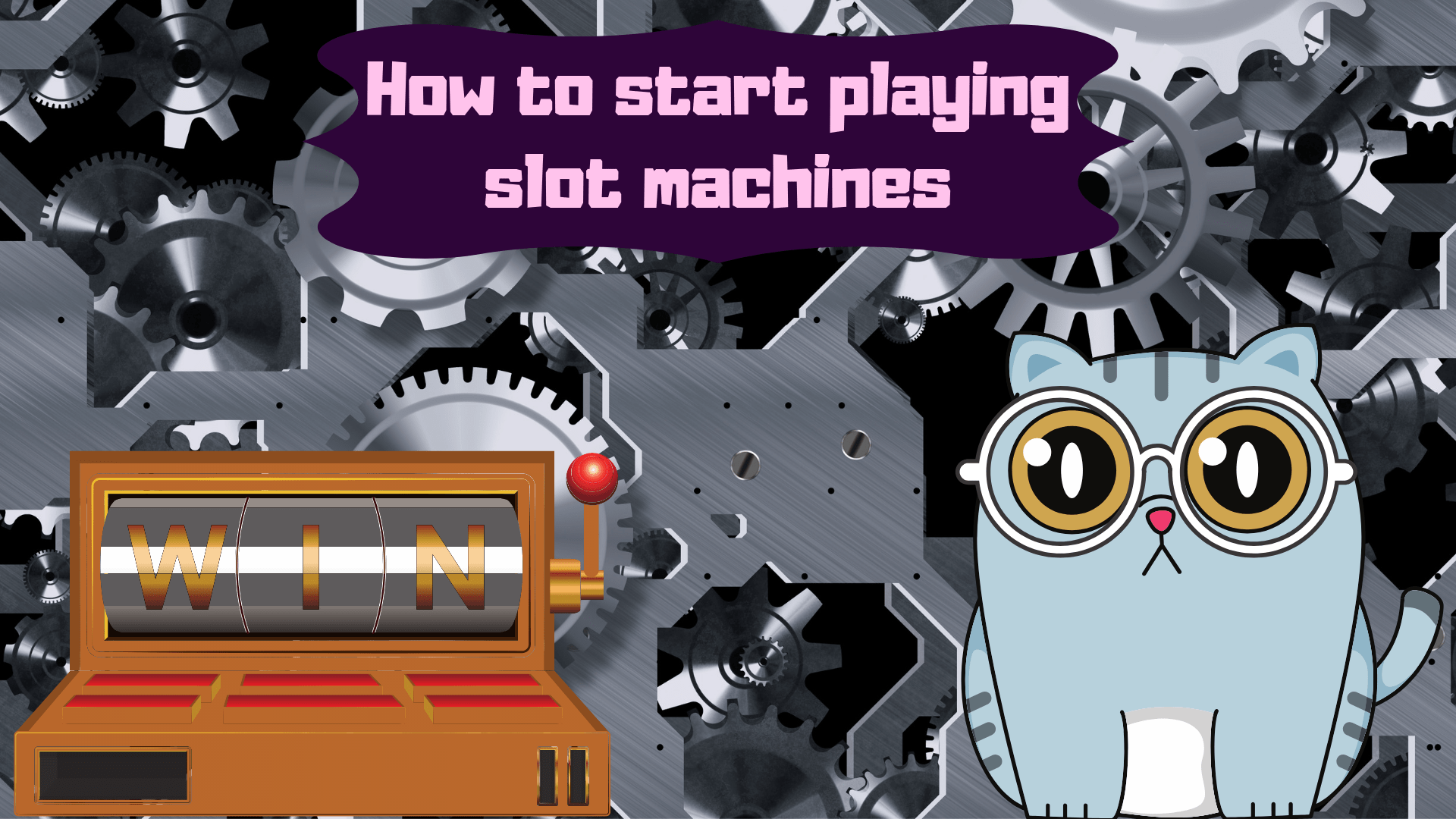 Slot machines are considered to be the most popular gambling device both in off-line and online casinos. There is a huge variety of slot games. Such an abundance largely determines their popularity. This guide will explore the main aspects of online slot machine: what it is, how it works, where it is better to gamble, as well as tells about other issues. So let's start finding out about the gambling posses without further ado.
What is a slot machine?
A slot machine (aka gambling machine) is a series of spinning reels with pictures (symbols) on them, which are arranged in different combinations, so you can either win or lose. A gambler pays a certain sum of money (e.g. $1) for each spin with a goal to increase the investment. Usually, a gambler can hope to win about X20 (ie, up to 20 times more than his bet). But sometimes you can win much more generous sums, of X100-X300, and sums of x1,000+ (not in all slots, more on this below) are extremely rare. The main essence of playing online slots is: to "catch" those winning combinations. But it's not so easy.
Types of slot machines
All variety of online slots machines falls into the following major types:
Classic slot machines: these are online versions of the very first slot machines (aka fruit machines) with three (in rarer cases could be five or seven) reels and one payline. As a rule, fruits (images of cherries, oranges, etc.) are used as a general theme.
Video slots: They are the modern counterparts of the classic ones. They usually have five reels and much more paylines: up to 50, but can reach up to 1,024.
Progressive slots: these are the same video slots, but they feature the opportunity to earn literally millions of dollars. These slots have jackpots (usually several) formed from all bets in all slots of a single casino or a whole chain of online casinos.
Morphology of an online slot
So let's briefly analyze what is inside online slot game.
Symbols: images printed on the tape of reels. Their number is usually different (up or down), for example: a reel 1 can have 30 symbols, and reel 2 – 36, etc. (and this is also true about online slots).
Reel: the basic element is a rotating disk with symbols.
Paylines: they determine the winning combinations. The simplest example: payline 1 forms a combination of the same symbols on the first places of all the reels. The second line can show symbols arranged in a zigzag pattern, etc. There are usually dozens of such lines.
Level (line bet): the amount of money you bet per line.
Coin value: in fact, a similar parameter, it can also be used to increase the bet, but not by increasing the bet per line, but by increasing (or reducing) the value of one coin.
Rate: is valued in coins and determines the total bet per spin. Remember: if you increase the coin value in quantitative terms, it will not change (but in monetary terms, the rate will increase).
Spin: in modern slots, this button is not indicated, but it is always in the center of the game menu. It starts a separate spin (rotation) with the selected bet.
Maximum rate: using this button, you can instantly place a max bet on all paylines (i.e. increase the level). Note: to make a really big bet, you must also increase the value of the coins.
AutoPlay: classic option that allows you to spin the slot without your participation to save time.
So, let's revise all we found out. You choose a bet (using the "Level", "Add coins" or "Max. bet") and click "Spin". If any of the paylines has a winning combination (like, for example, the row of same symbols), the money will be immediately transferred to your account.
Licensed and unlicensed slot machines
Unfortunately, there are some irresponsible and unfair people who enjoy the credulity of many players. There are so-called emulators of slot machines, which are copies of licensed games. Emulators are much more dangerous than, for example, pirate movies. They repeat the work of the original slots, but not exactly in the fair way, only where it is beneficial to their owners. The machine may look very similar to the original one, but its operation will be slightly changed to get more profit. For online slot players it means very rare or even no winning chances.
For example, let's take the slot machine 1 and the slot machine 2. The first one is licensed, so it gives in average 96% of the invested in it bets in the distance; the second, a pathetic copy, and "faked": this machine can give 90% and 80%, but at least 10%. The owner of online casino slots emulators can put any value in the truest sense of the word to determine its future profits. So you'd better play in licensed casinos.
Random number generator
Any licensed slot machine works on the basis of a random number generator (RNG), or rather-pseudo-random (PRNG). To increase efficiency, the number sequences generated are not completely random, but from a gaming point of view this is more than enough for the slots to work properly. You don't need to worry about it: PRNG is used in many areas, not only in online casinos. The prosses of generating really random values is much more expensive, and the process is greatly delayed. Shortly, as soon as you click on "Spin", the machine generates a certain random combination and displays the result on the screen.
RTP and variance
We've already written about the return of the slot machine. This refers to the percentage of payments (RTP) specified by the software developers under each of their products. For example, the popular Starburst slot machine gives 96.1% on the distance. This means that after tens and hundreds of thousands of spins you have played, you will lose approximately 4% of all bets. It is important not to dwell on this value, because most often you will not gain the necessary distance (the number of spins). In the short term, any slot machine can load you with money or fleece you, and the second option is more likely.
The second important parameter is variance. In fact, this is the same mathematical variance that you've probably heard about at school (or isn't it taught in school?). In short, volatility and variability can be low, medium and high and conditionally characterizes the riskiness of the game in a particular slot. Thus, the Starburst slot machine is considered to be low-dispersion. This means that you can win quite often, but usually the very small amount of money. Whether it is high variance, payout dripping would rarely, but neatly. Most often, modern online slots fall under the category of medium-dispersion. This is the golden mean: a player has the opportunity to win a lot, but doesn't lose the deposits one by one.
How to choose slots
We turn to an even more important question. Choosing a slot machine is a purely personal matter, like choosing a movie to watch. As we noted above, in the short term, any modern slot can make you rich. At the same time we are talking only about licensed slot machines.
Generally, if you don't know where to start, you can go to any decent online casino and run any slot from the popular category (usually they are listed immediately on the main page of the site). As a rule, these are the most interesting and really popular machines. They are often quite good or even very good in terms of impact and dispersion. If you want to drill down, the best approach is to choose slots with the highest RTP (return) and average or high variance. Why? Because you can gamble at a small rate and at the same time have the opportunity to earn a lot. Anything above 96% is good.
But the dispersion is a more complicated matter. If the RTP indicator is specified by the developers directly in the slot description, it is not so easy to find out the volatility of the slot without additional sources of information and without the practice of the game. All in all, check at TopOnlineSlots.co for some great examples.